The process that we use to produce the apple juice is based on very old techniques, but with a modern machinery twist. We work by hand at each stage of the process to ensure a high quality juice.
We use only carefully chosen Yorkshire and English apples to produce a very fresh tasting juice. Click here to read what the judges in the Guild of Fine Foods Great Taste Awards had to say about us. After picking in the autumn, the apples are simply washed, milled and pressed, producing a naturally cloudy juice. Gentle pasteurisation then ensures the juice has an 18 to 24 month shelf life.
---
Click play below to watch our 30 second process video.
So, How is it made?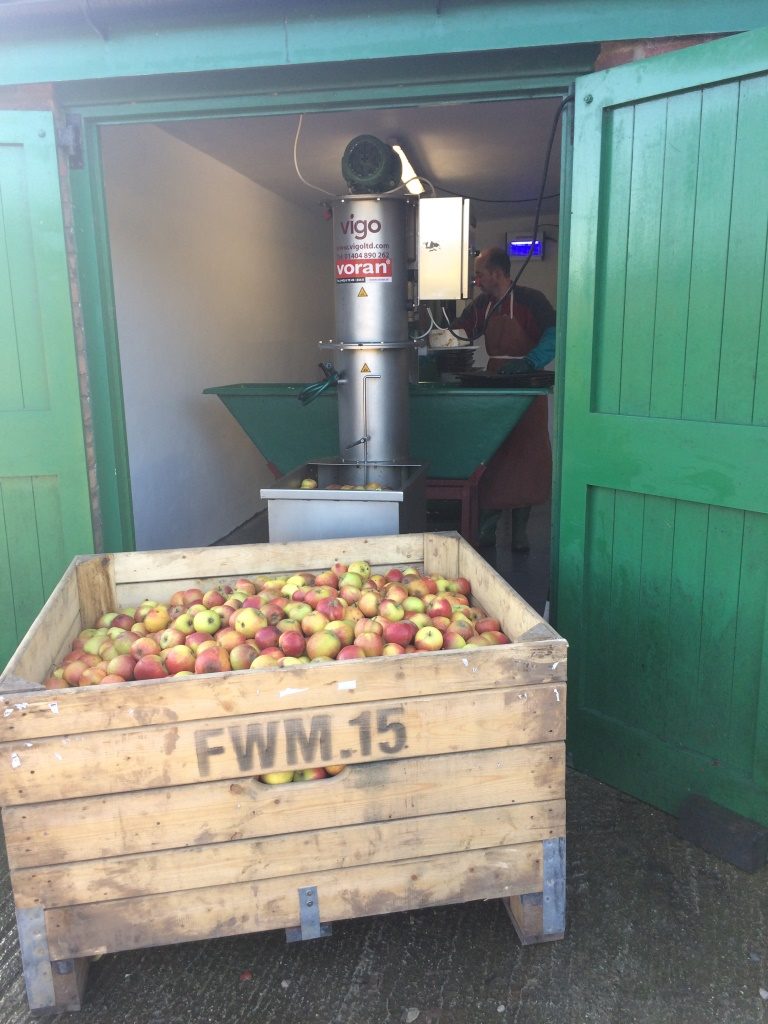 The apples arrive in large crates.
The apples are hand checked for damage, rot or contamination.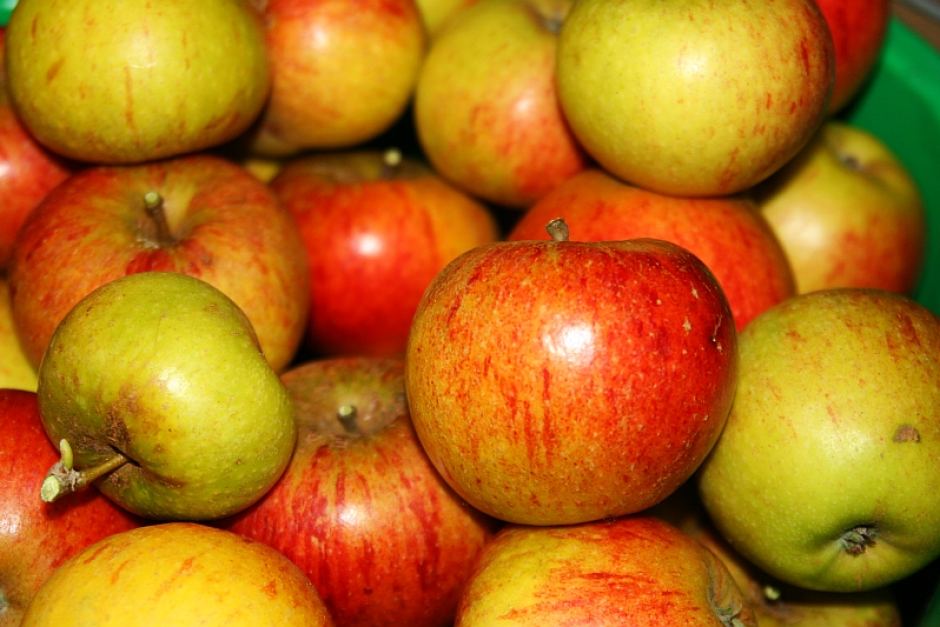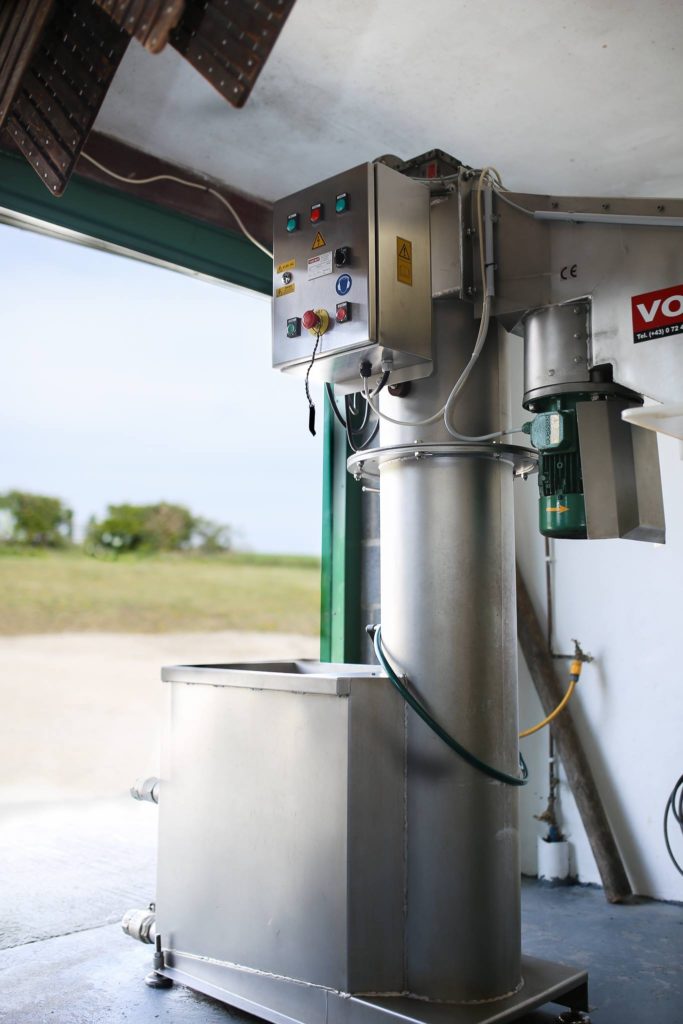 The apples are fed into the wash mill.
Photograph by Fiona at Anoif Photography
The mill shreds the apples into a coarse pulp.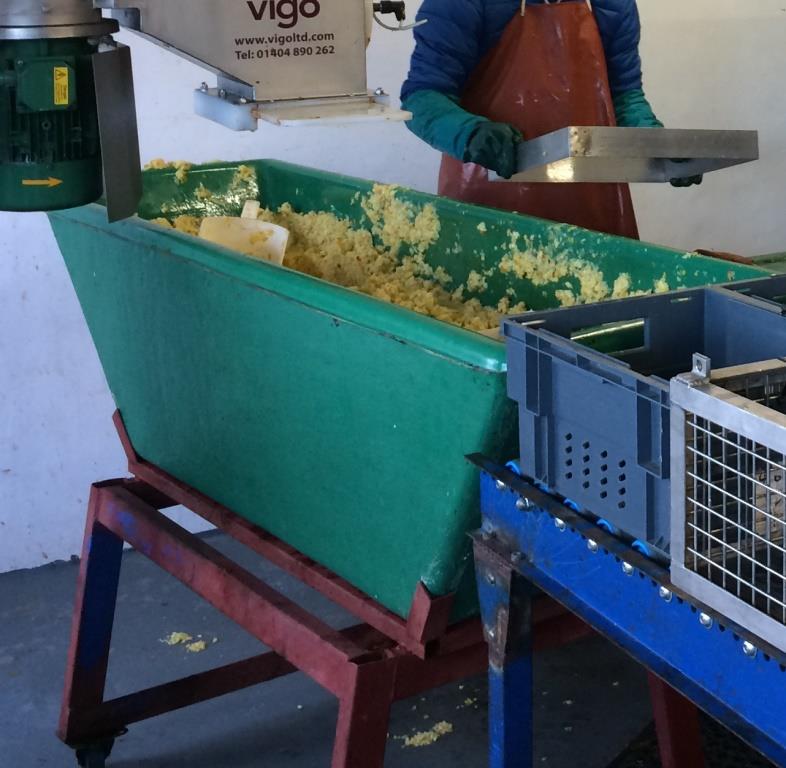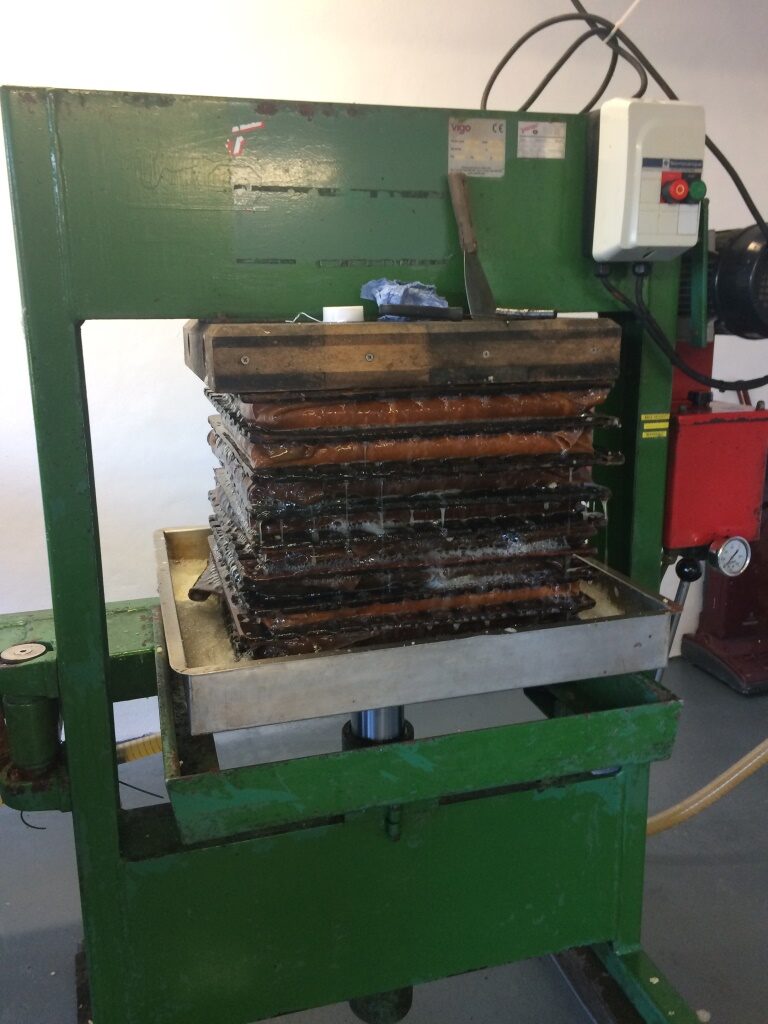 This pulp is loaded into the press in layers, called cheeses, held together by cloths and separated by pressing boards.
After careful pressing the juice is collected and pumped into the storage tank. A very small quantity of Ascorbic Acid (vitamin C) is added to prevent discolouration before it settles overnight to produce a natural, often cloudy juice which is then ready for bottling.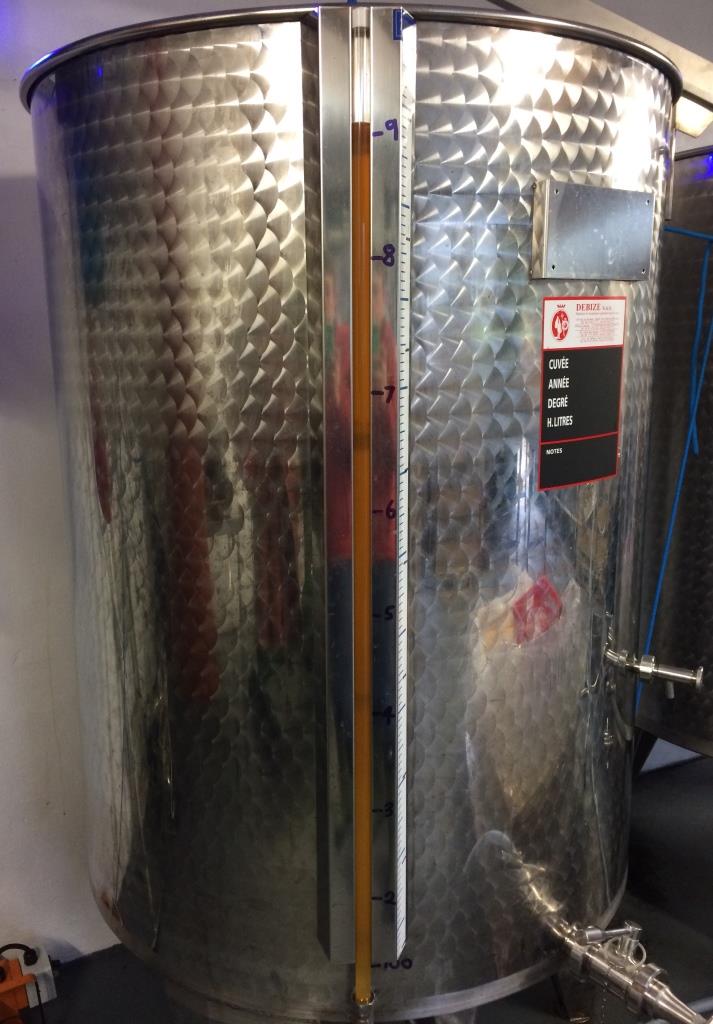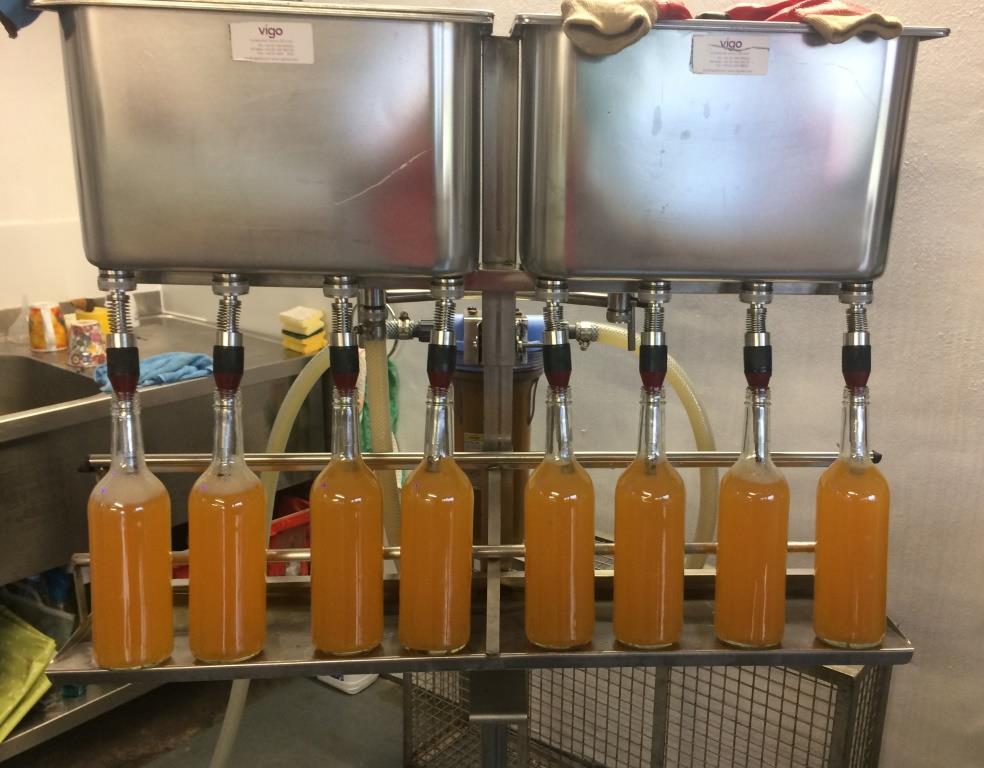 The juice is pumped through a filter to ensure there is no contamination before being bottled.
The juice is then gently pasteurised to give it an 18 to 24 month lifespan.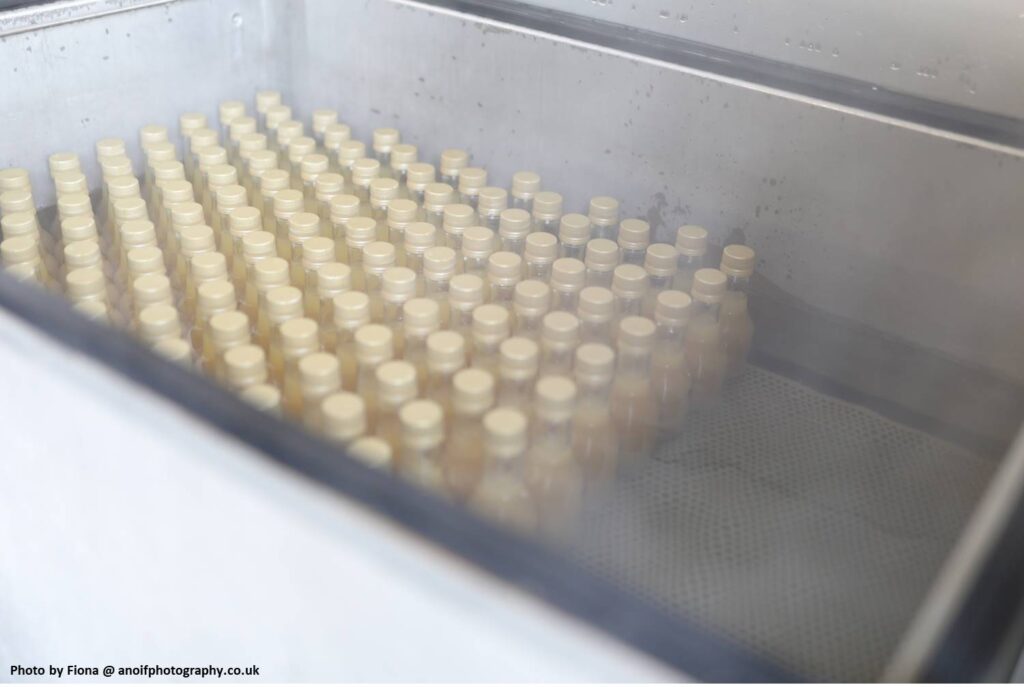 Photograph by Fiona at Anoif Photography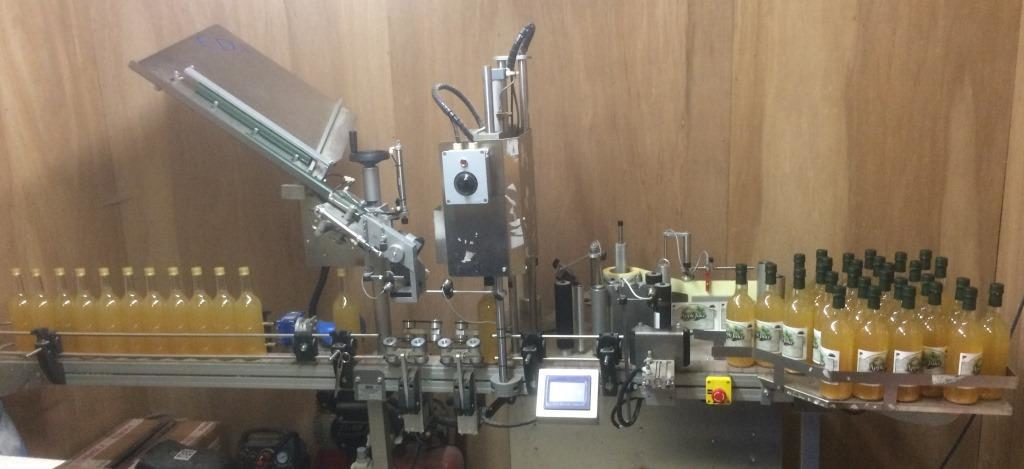 The bottles are then fed through the labelling machine which puts the label on and prints the batch and best before date onto the bottle.
The juice is then boxed up and is ready for dispatch to our lovely customers and distributors.