We are very proud of Yorkshire Wolds Apple Juice Co. and after 12 years we are continuing to build our customer base and reputation whilst staying true to the values and traditions of this family business. But how have we got here?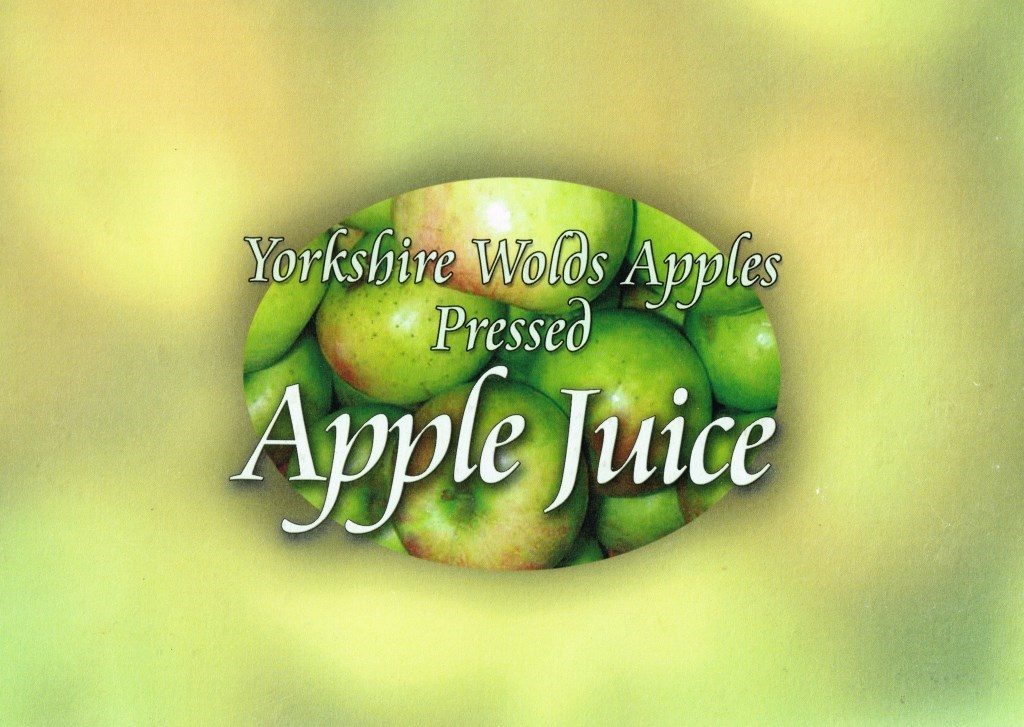 The business was the brain child of Ray Kirby. As he drove around the Yorkshire Wolds Ray came up with a simple yet brilliant idea. He noticed how many windfall apples there were in people's gardens so decided to knock on their doors and ask if he could use their surplus apples to make juice! So in 2008 Yorkshire Wolds Apples was born. After much experimentation, sampling and trial and error, Ray made a decision to move to sourcing the apples from the more reliable cropping orchards in Kent and perfected the blend that we still use today. That earned him the businesses' first award – A Great Taste Award and business from Bettys Tearooms.
Unfortunately Ray fell ill and passed away leaving the business in need of a new owner. Having been kept going by Ray's family, his good friend John Brooks partnered up with Joe Cole and their respective wives Fiona and Alison and took over the business in 2013. With Fiona and John selling juice at Farmers Markets at weekends and Alison & Joe organising the juice production, the business continued to win awards for the quality of the juice and in 2015 moved to purpose built premises at Joe's family farm at Welham Wold near Malton. The decision was made to change the business name to Yorkshire Wolds Apple Juice.
After 5 years at the helm, family and work commitments led to a decision by the partners that they would look for a buyer for the business. Having worked with Joe for a few years at pressing time, Jon Birch was a natural choice to take over the business. Partnering up with his wife Jane, they took over Yorkshire Wolds Apple Juice in November 2018.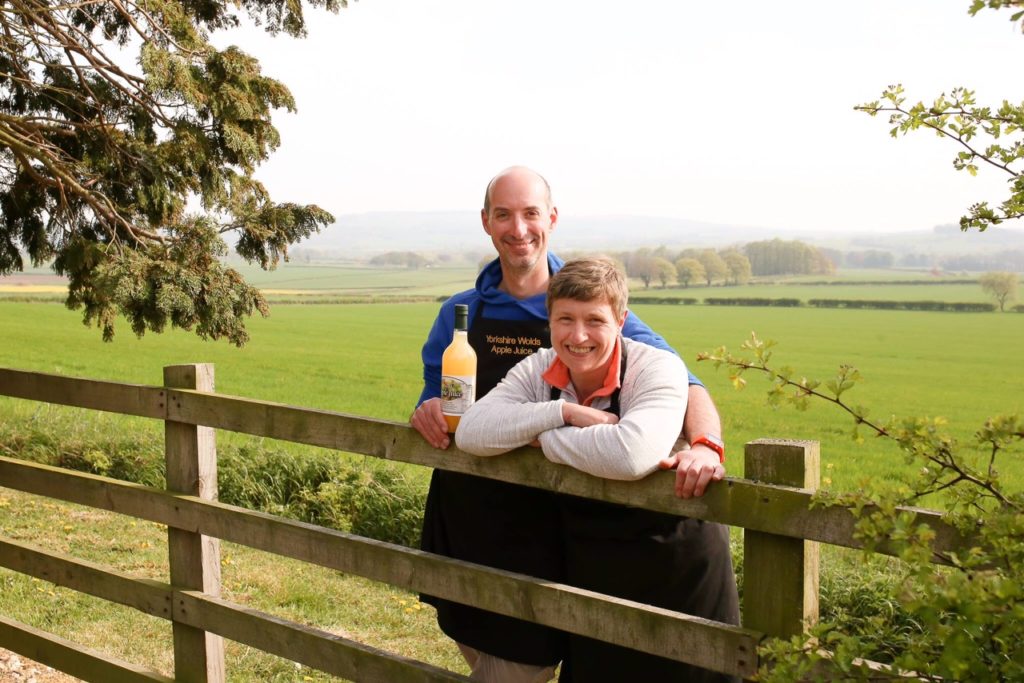 Jane was previously a primary school teacher in Malton before the arrival of their son. Since then Jane has been a stay at home Mum, but with their son now at school, she was ready for a new challenge. Jane has lots of new ideas for the business and is very keen to promote her values of family, local foods and minimal impact on the planet.
Jon works part time for an Outdoor Centre and part time for Yorkshire Wolds Apple Juice as well as volunteering for The National Trust. As you might imagine he is very enthusiastic about being outside and the value of fresh air, activity and fresh natural produce. If he's got some spare time, he will be out enjoying the wonderful Yorkshire Outdoors.
Jon and Jane are keen to continue the traditional production processes created by Ray whilst also developing a few new ideas. Keep a look out on our Website, Facebook, Instagram and Twitter pages for exciting new blend flavours and which market or event you can come and meet us at next.
September 2019 saw the relaunch of the fruit pressing service, allowing us to create juice from peoples own fruit. Check out the details here.
Keen to continue developing the business, in January 2020 Jane and Jon employed the services of a marketing and brand expert. New labels and a new logo were created to update the designs that Ray had originally conceived. Part of this process involved an addition to the name to reflect the increasing range of juices available. The business continues as Yorkshire Wolds Apple Juice Company.
The rest of 2020 was a bit of a blur. As we all become aware that we were in a pandemic and the first lockdown began, 95% of our customers, being hospitality based, stopped ordering overnight. We had a few hard days deciding what to do with the roughly 22,000 bottles of juice we had just produced! From here we decided to increase the product range and work with other Yorkshire Businesses to help everyone move forward and survive in the new normal world. We launched our online shop and local delivery service and began work on a box suitable to ship our juices through the courier network. By May we were able to launch nationwide delivery.
As a result we have met lots of lovely new customers, delivering juice to people directly has a lovely personal touch to it that you don't always have when supplying to a delivery door at the back of a business.
We would like to thank everyone involved in buying our juices, we are glad that you love them enough to keep coming back for more.