Welcome to the new news page!
Our latest news is always on the homepage, but here we keep an archive of previous Yorkshire Wolds Apple Juice News.
17th January 2020
For the past month we have been working with our fantastic designer Claire Wright from Claire Wright Design to produce our new product labels for the expanded range. The test prints are now underway and we hope to reveal the lovely new designs to you all very shortly. Then you will start to see the new labels on bottles of our lovely juice from the end of February! We are so excited.
1st December 2019
Guess who features under J in the A-Z of the finest gifts from York this Christmas?
Yorkshire Wolds Apple Juice is J in the A to Z of finest gifts available in York this Christmas.
4th November 2019
This week is the start of the colder season for us here in the UK. So we have decided to launch a new Yorkshire Wolds Apple Juice product. Our Spiced Apple Juice has been described as "like drinking a baked apple". Best served warm, it contains a delicious blend of Cinnamon, Nutmeg and Cloves giving it a fantastic winter warmer taste. Available in 75cl bottle size. Ask your favourite outlet for a glass to warm you, or a bottle to take home for later!
27th September 2019
This week we have been pressing peoples own fruit into juice for them. We have seen an exciting mix of varieties coming through the doors, creating some lovely and varied juices. We have also pressed a pure pear juice this week. The variety provided produced a very clear juice with a lovely, subtle, sharp undertone.
With the aid of some equipment upgrades, we have also refined our techniques for small pressing runs this week, meaning that we have been able to drop the advised minimum fruit quantity from 50kg to 40kg. That's approximately 3 rubble tubs worth, so almost anyone with an established tree can benefit from their own juice.
18th September 2019
Yorkshire Wolds Apple Juice is mentioned in Luxurious Magazine
Our friends at The Private Hill were reviewed by the Luxurious Magazine. They tasted our juice as part of their stay and said, "A favourite beverage of ours, which you must try if you visit, was the very flavoursome and locally produced Yorkshire Wolds Apple Juice." Read the full article, follow the link www.luxuriousmagazine.com/2019/09/private-hill-thrussendale-farm
2nd September 2019
Wild Roots Marketing blog about Yorkshire Wolds Apple Juice
Paula at Wild Roots Marketing blogged about Yorkshire Wolds Apple Juice. Read the full article, follow the link below:
www.wildrootsmarketing.co.uk/yorkshire-wolds-apple-juice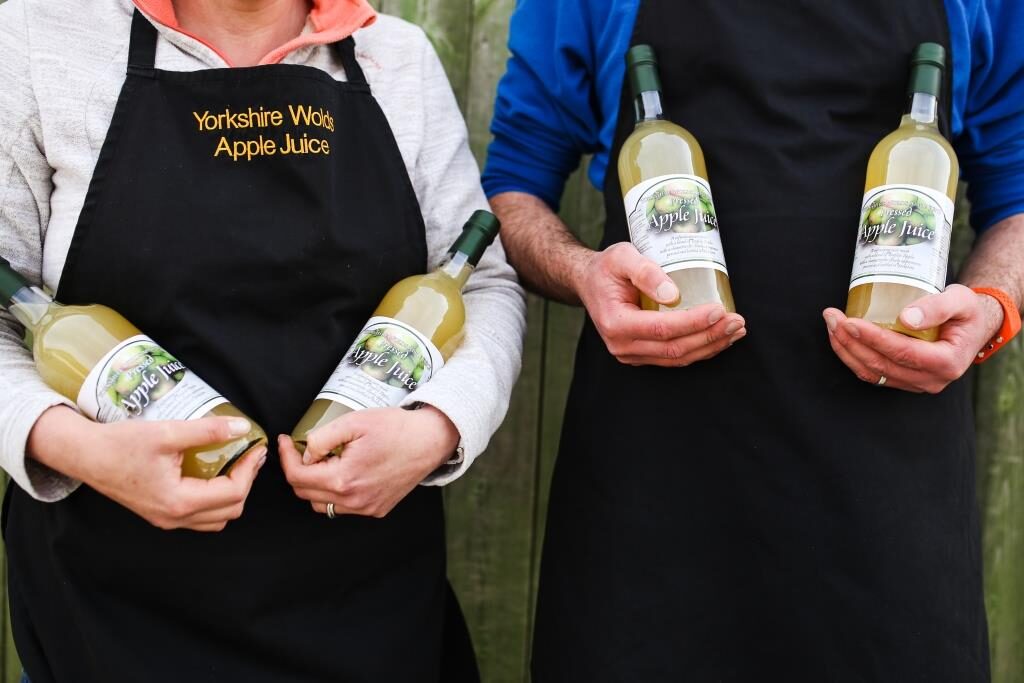 8th August 2019
This week has seen the delivery of bottles ready for our fruit pressing service to open it's doors in September. If you would like your fruit pressing, then you can find the answers to all your questions on our Fruit Pressing Service page. We can provide your juice raw for cider (cyder) making, or pasteurised with an 18 month lifespan. Use the details on our Contact Us page to get in touch and make a booking.
#Applepressing #Applejuice #Pearpressing #Pearjuice #Juicepressing #Fruitpressing #Yorkshire
11th June 2019
Yorkshire Wolds Apple Juice has just had it's food producers hygiene inspection by Ryedale District Council and we are really pleased that we have been awarded a level 5 result again.
Click here to see our summary on food.gov.uk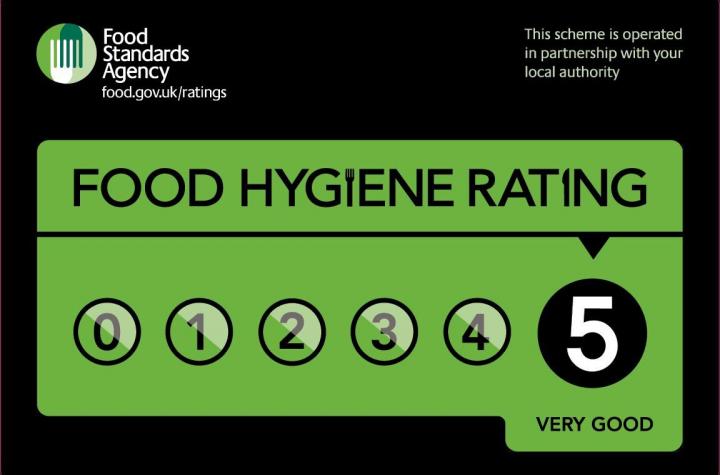 4th June 2019
Yorkshire Wolds Apple Juice has just been reviewed by York Business Buzz, an organisation celebrating York's top small businesses & the people behind them. You can read the full article at www.yorkbusinessbuzz.com/home/meet-jon-jane-birch-of-yorkshire-wolds-apple-juice